It was our first time to visit the Paradise Beach in Sta. Cruz Davao del Sur. We went there because it was agreed by everybody and of course our mentors in our Master's Program that the outing will be our final examination day. Hence, everyone is advised to join.
On the way going to the beach is not that far from Davao City. But apparently, we are not familiar with it. We decided to ask around where the location of the beach. One of our Professors suggested the place because according to him it was really quiet and peaceful.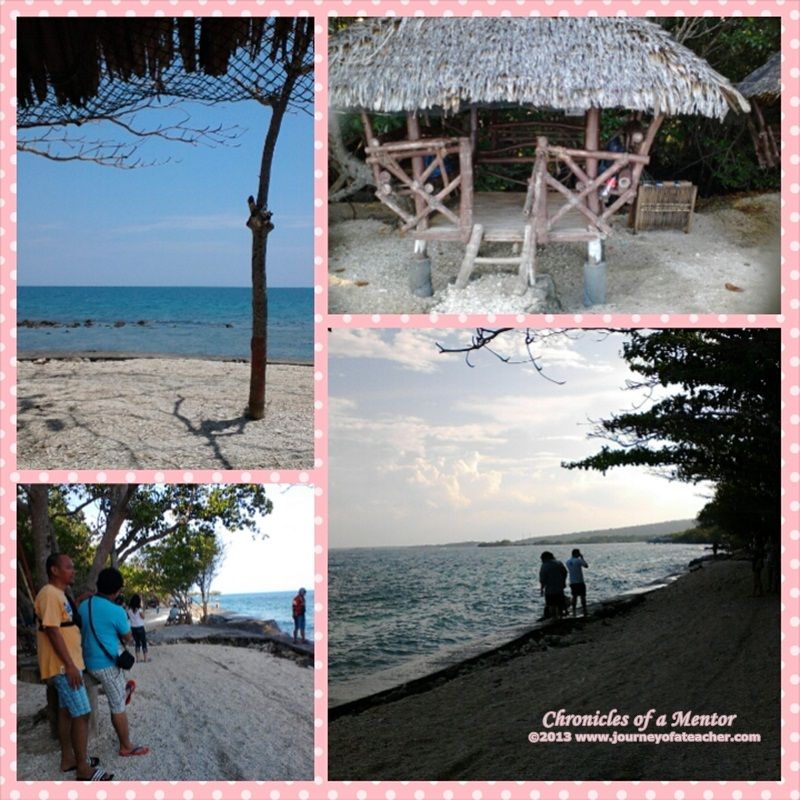 True to what he said because we passed by a very wide plantation of sugar cane as what should I say. We were hesitant at cross the road because we might get stuck and we did not know anybody from there. But the good thing is that, we have gathered our strength together and crossed the road going to the beach.
When we finally reach the beach, the sun was extremely hot and you can't even open your eyes due to the sun rays. The beach is very rocky, though, the beach water is really inviting and very beautiful. But the overall place is not that totally renovation. It needs a bit of arrangement. In the meantime, we just settled in the Nipa house that we reserve the day before.