When Kris RealiTV host Ms. Kris Aquino visited Davao City and featured Aling Fopings Halo-Halo Atbp together with Mayor Rudy Duterte. We noticed the Halo-Halo being served to them and of course the Chili Con Carne where President Noy loves to eat. Since the time it was aired on national TV, we were really curious about it because it will be the first time to try their famous Halo-halo and we really find time to visit it in Matina Town Square. But of course, we were amazed how Matina Town Square has been renovated, transformed into a more classy yet very youthful design and it became a very fantastic place to chill out and unwind and not to forget that its very safe to stay there too.
When we got there, we stayed around and look for their kiosk and I told my SIL to order. As you can see in the picture they were other customers waiting for their halo-halo to be ready. But because we're still new, we had to asked questions and wondered on how to order and hubby came after and brought the selection slip and this is what it looks like.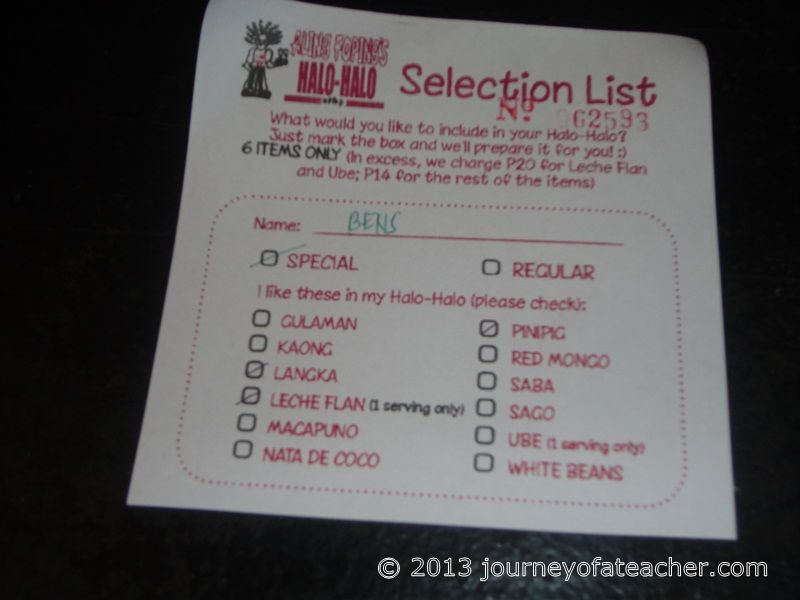 Our Selection cost around P105.00 per order
This is where our orders being prepared
The moment we've been waiting for, our Special Halo-halo has arrived.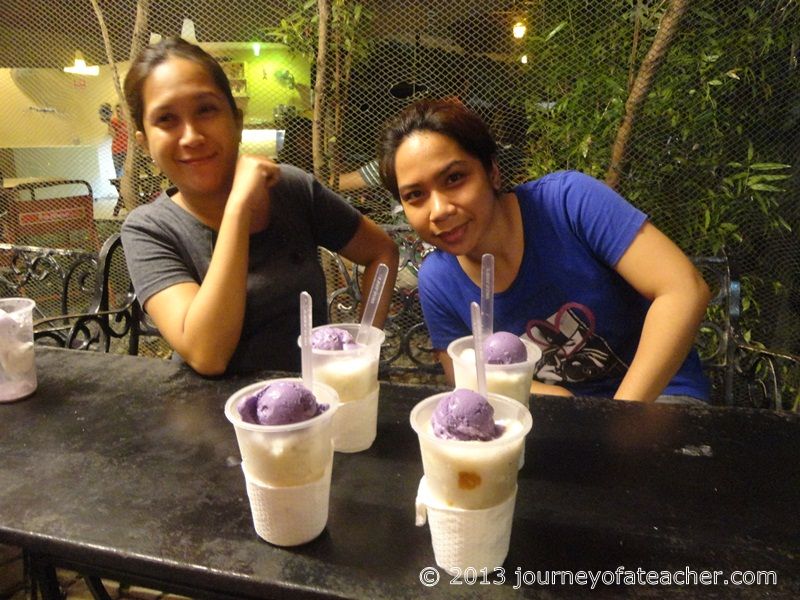 Before judging the Special Halo-halo, a brief picture-taking!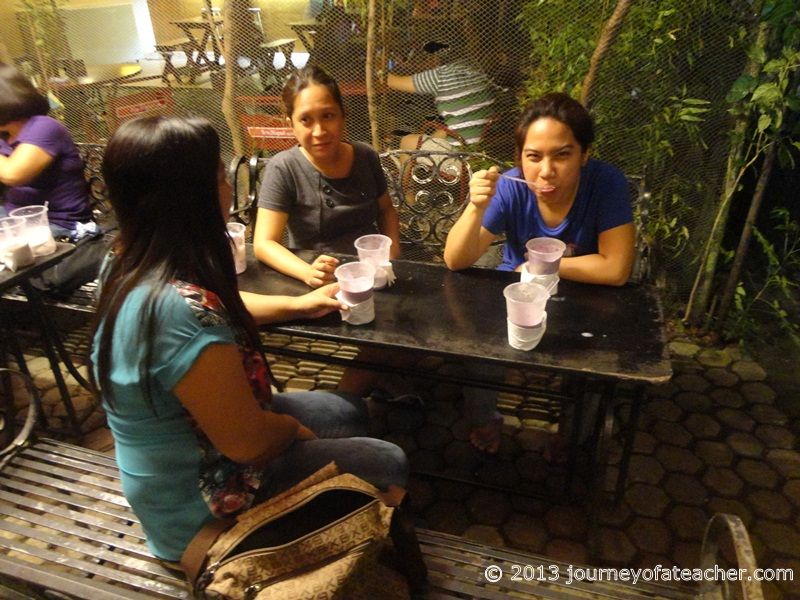 This is it! Like most of the Halo-halo, theirs was really good! Creamy and Yummy! If you feel super init and want something to refresh you, try Aling Fopings Halo-Halo Atbp and trust me you will definitely love it, like we do!