A fish vendor passed by our house and I bought some Dilis and I thought of making a Tortang Dilis instead of Paksiw. Since, I am craving for it so I made a very Easy and Budget Friendly Tortang Dilis and the recipe is down below.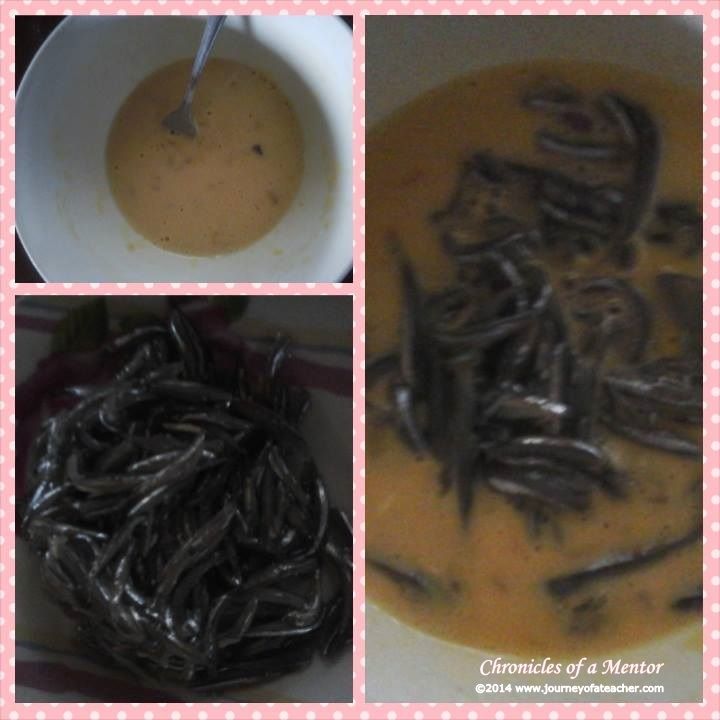 Every now and then, I am craving for certain food that are very easy and affordable since I am on a tight budget. Lol :P… Hopefully, you will like my simple viand and cook it in your home, to eat and enjoy!!!

Easy and Budget Friendly Tortang Dilis
Author:
Chronicles of a Mentor
Ingredients
250 grams - Dilis
2 pcs. Eggs
1 onion - minced
2 cloves garlic - minced
2 heaped tablespoon - Flour
Salt and Pepper to taste
Cooking Oil for Frying
Instructions
Beat eggs, add minced onions and garlic, salt and pepper, then add the flour. Mix well, then Add Dilis and Fry according to your desired size.
and this is my finished product:

Costing:
250 grams Dilis – P 20.00
2 pcs. Eggs – P 12.00
1 onion – P 2.00
2 cloves garlic – P2.00
Cooking Oil – P 5.00
Salt – P 2.00
Pepper – P 2.00
Total – P 45.00