If you have a car then you are bound to have it check for safety reasons. It is not good to travel to another place when you know that your car has a problem. It is advisable to have a monthly Car Repair and Maintenance while Travelling. We live in the province and Davao City is the place we could to go in terms of repairs and maintenance of the car as well as if we need for car parts replacement.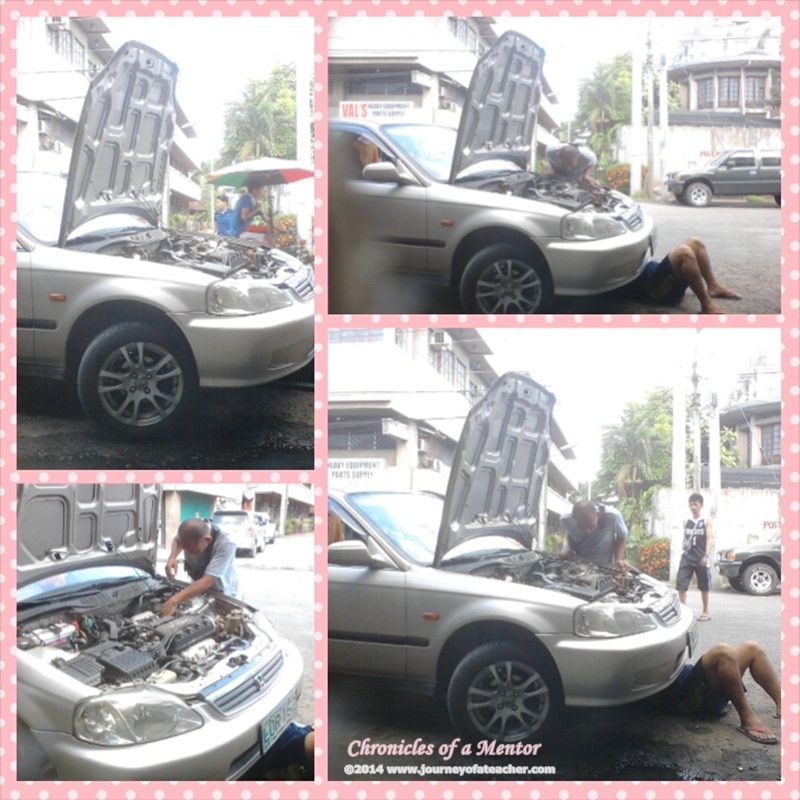 This photo was taken few days ago when we went to Davao City because we experienced a problem with the car battery. As per inquiry, most of the technician said that it is better to have the alternator replaced but mine you. Honda car parts are very experience, so we settled to look for Japanese surplus in Bajada, Davao City and we are so lucky to have the exact parts.
The replacement took almost 4 hours while waiting, hubby told me to go elsewhere so that I will not get bored.  But I said, it is better to stay so that he can have me to talk to and that is why I took this picture. Anyway, when the alternator finally got replaced we went home in Lupon, Davao Oriental. But unfortunately, another problem arises and this time it's the car air-condition. Oh my!