It was a well celebrated night together with my friends Elvin and April. We've been away from each other a few months back and now we are back again, chatting and talking our hearts out.  Anyway, I told both of them that I was going to Davao and we should meet because April went home after several months of working in Amsterdam and Elvin passed the Licensure Exam for Teachers. What a celebration, right?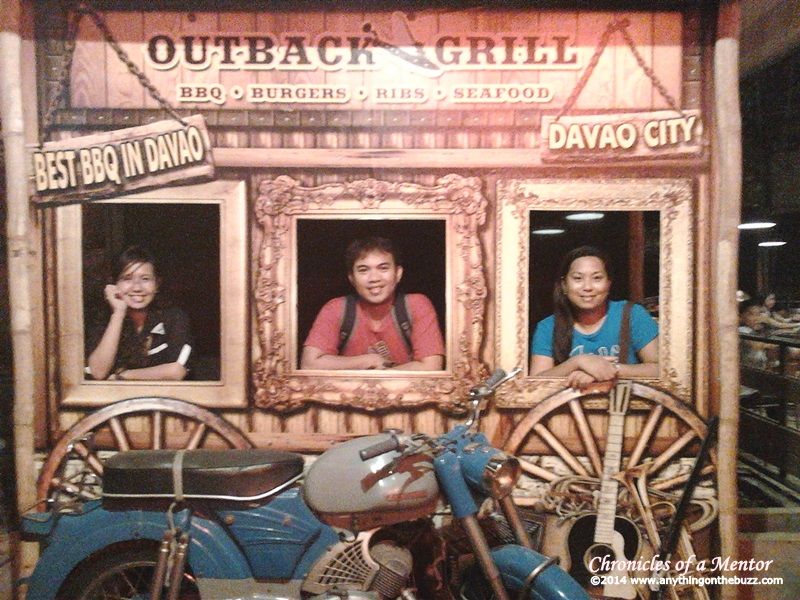 Anyway, to make the story short, since we are looking for a place to dine and chat. Elvin suggested this place the Outback Grill and since I really wanted to go there so here's what we ordered during our stay there.
and for our dessert:
Though we didn't have much to eat, but honestly speaking, we were so full because of the unlimited rice and the free soup. But when you see their Menu, wow, they have many foods to offer and not to mention their humongous burger. You should try it and enjoy the scenery and the cozy ambiance.
Every Friday and Saturday, they entertained their customer by an explicitly awesome Fire Dance which we captured during our dinner there. Please watch and check it out here.
Hope you enjoy. Come and Visit Davao City for your everyday pleasure!!!!